Donna Kelce doesn't believe Taylor Swift will attend Travis Kelce's football game on Monday.
The matriarch shared her doubts with Extra on Wednesday, explaining that the singer has a concert in Brazil the night before the Kansas City Chiefs face off against the Philadelphia Eagles.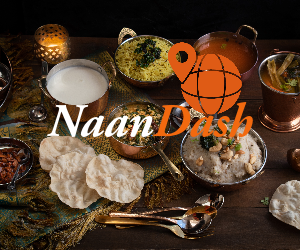 "That'd be rough, so I'm thinking no," the 71-year-old predicted.
Donna's attendance, however, is a sure thing as both Travis and his older brother, Jason Kelce, are playing at Arrowhead Stadium over the weekend.
"I'll have my split jersey on," she explained. "I have two shoes that are split, I have jewelry that is split, the whole bit. I will be two colors."
Donna noted that she has "no idea" who else will be in the stands with her.
She went on to tell the outlet about her "amazing" experience Sunday watching Swift's "Eras Tour" movie.
"I just wanted to see what the whole concert looked like because I have not been," Donna said.
Although she thought the film would be a "good bet" as nobody would know she was there, Donna's theater trip ended up on TikTok.
A fellow fan documented her experience — including a bathroom run-in with Donna — in a viral video.
"It was freaking Travis Kelce's mother, in a random little theater here in Florida, on a random Sunday night, on a random show time," social media user Dannielle Sparks gushed. "It was Travis Kelce's mother, in the theater with us the whole time and no one even knew."
She called the interaction the "greatest moment of her life," sharing a smiling snap with Donna.
Sparks referred to the tight end's mom as the "sweetest human ever" and claimed Donna took a picture with a cutout of the "Lavender Haze" singer to "send … to Travis."
Swift and Travis have been an item since September, taking their romance up a notch over the weekend when they were seen kissing for the first time after her Saturday show in Argentina.
---
Follow Page Six's coverage of Travis Kelce and Taylor Swift's whirlwind romance
---
While the NFL player gushed over the "electric" experience on Wednesday's episode of his and Jason's "New Heights" podcast, Donna often keeps quiet about Swift and Travis when asked about the duo.
On the "Today" show last month, she only said that meeting the Grammy winner was "OK."
As for Travis' dad, Ed Kelce told People in October that Swift was a "very sweet" person who picked up trash at the game.
He spoke to Entertainment Tonight later that same week, calling the couple a "wonderful" pair with a "great friendship."
Both Donna and Ed have been seen smiling and chatting with Swift at recent games.