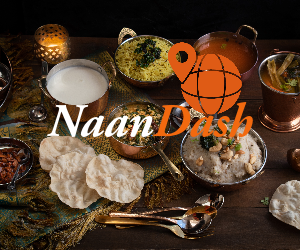 As her long struggle to have a second baby continues, Whitney Port heartbreakingly revealed her surrogate has had two miscarriages.
The Hills star, 38, and her 46-year-old husband Tim Rosenman have a son called Sonny, six, but have walked a tortuous path in their bid to add another child to the fold.
They announced this June that they were weighing the option of surrogacy after Whitney herself miscarried multiple times.
Now on a recent episode of her podcast With Whit, the couple shared that they did indeed hire a surrogate – who has now suffered the loss of two pregnancies.
'We decided to go down the surrogacy road at the end of last year,' Whitney revealed. 'After just like a really long journey of not being able to conceive on our own and just, yeah, having so many things go on.'
She explained: 'And we ended up doing two transfers with the surrogate. Both transfers ended up miscarrying. The last miscarriage was just a month ago.'
'And it's worth saying,' said Tim: 'that both were after seven and a half weeks where we were told we had a 97 percent chance of a successful baby.'
He added that 'the odds are really crazy,' for two 'back-to-back' miscarriages considering the circumstances, 'so now we're thinking that there might be something going on, either with the surrogate or with our embryos.' 
Whitney outlined the present situation, which is that 'we still have three embryos left, two that are tested, one that's untested, and we're deciding: Do we try a new lab? Do we do another round of egg retrieval to get new embryos? Like are maybe all these embryos from the last batch not good?'
Another option is to 'put in one of the embryos that's already made in the surrogate right now and just like get that going while we make a plan to do another egg retrieval,' but no course of action is set in stone yet.
Whitney mused that although she Tim were 'not back to square one' inasmuch as they still have three embryos, every miscarriage 'feels' like having to start over.
Tim sighed that 'all the emailing and the scheduling' involved makes their whole arduous ordeal seem 'like another job.'
'It's so much,' said Whitney. 'And I will say, like, I'm so grateful that you're such a great partner in this with me but it makes me so sad for people that don't necess- may not have someone like you to hold their hand through it.'
In June they said they were 'seriously' considering hiring a surrogate to carry one of their frozen embryos after suffering a chemical pregnancy and three miscarriages in 2019, 2020, and 2021.
'We're right now, going through the motions of surrogacy, like, really thinking seriously about that and we have embryos [stored],' the content creator told Us Weekly at the time.
'I'm still figuring things out and nothing is, like, 100 percent yet and so it's one of those things where you're scared to put it out into the universe until you know what's happening. But for me, like, I suffered from secondary infertility, and it has just been such a process both physically and mentally to get to that second baby.'
Whitney stressed that she and her man are 'not in the journey yet' but hopes it happens 'soon' as she wasn't able to be a 'present, happy, decent version' of herself when she was physically pregnant: 'We'll see!'
Last year, Family Match Consulting founder Stephanie Levich told TODAY that the total cost – including surrogate compensation, agency fees, legal fees, insurance, etc. – of the process is approximately '$125K to $175K.'
Whitney and Tim are already proud parents of son Sonny Sanford, who celebrated his sixth birthday on July 27 with a backyard Star Wars-themed party.
The LA-born socialite told the outlet: 'I was going to get him [a] LEGO Star Wars The Razor Crest situation to keep busy with this summer!'
Port and Rosenman's only child graduated from preschool Exploring Minds Montessori on June 16, and they plan on spending the entire summer visiting family in Vermont and New York.
Whitney originally met Tim while he was working as associate producer on her MTV spin-off, The City.
Rosenman not only shoots and edit the Love, Whit designer's YouTube vlogs, he currently stars in her reaction videos to MTV reality show Siesta Key.
Tim's last real producing credit was on Fox music competition The X Factor way back in 2012.
Port keeps busy recording her Dear Media podcast With Whit and she's every bit the influencer doing paid partnership posts for brands like Perelel, Amazon Home, and ULUM Resorts.