Istanbul, Turkey:
Turkey said Saturday it was recalling its ambassador to Israel and breaking off contacts with Prime Minister Benjamin Netanyahu in protest at the bloodshed in Gaza.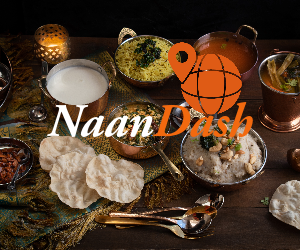 Ankara announced its decision on the eve of what promises to be a difficult visit to Turkey by US Secretary of State Antony Blinken.
Palestinian ally Turkey had been gradually mending its torn relations with Israel until last month's start of the Israel-Hamas war.
But it began to harden its tone against both Israel and its Western supporters — particularly the United States — as the fighting escalated and the death count among Palestinian civilians grew.
The Turkish foreign ministry foreign said ambassador Sakir Ozkan Torunlar was being recalled for consultations "in view of the unfolding humanitarian tragedy in Gaza caused by the continuing attacks by Israel against civilians, and Israel's refusal (to accept) a ceasefire".
Israeli forces have encircled Gaza's largest city, trying to crush Hamas in retaliation for October 7 raids into Israel that officials say killed around 1,400 people — mostly civilians — and took some 240 people hostage.
The Hamas-run health ministry in Gaza says nearly 9,500 people — mostly women and children — have since been killed in Israeli strikes and the intensifying ground campaign.
Turkish President Recep Tayyip Erdogan separately told reporters that he held Netanyahu personally responsible for the growing civilian death count in the Gaza Strip.
"Netanyahu is no longer someone we can talk to. We have written him off," Turkish media quoted Erdogan as saying.
– 'Stop this' –
Israel had earlier withdrawn all diplomats from Turkey and other regional countries as a security precaution.
The Israeli foreign ministry said last weekend it was "re-evaluating" its relations with Ankara because of Turkey's increasingly heated rhetoric about the Israel-Hamas war.
Erdogan said Saturday that Turkey was not fully breaking off diplomatic relations with Israel.
"Completely severing ties is not possible, especially in international diplomacy," Erdogan said.
He said MIT intelligence agency chief Ibrahim Kalin was spearheading Turkey's efforts to try and mediate an end to the war.
"Ibrahim Kalin is talking to the Israeli side. Of course, he is also negotiating with Palestine and Hamas," Erdogan said.
But he said Netanyahu bore the primary responsibility for the violence and had "lost the support of his own citizens".
"What he needs to do is take a step back and stop this," Erdogan said.
The Turkish leader had taken a more cautious tone in the first days of the war.
But he led a massive rally in Istanbul last weekend during which he accused the Israel government of behaving like a "war criminal" and trying to "eradicate" Palestinians.
Blinken will begin a two-day visit to Ankara on Sunday as part of his Middle East tour.
The top US diplomat was meeting with Arab counterparts in the Jordanian capital Amman on Saturday after visiting Israel the day before.
But he left Israel empty-handed on Friday after urging its leaders to do more to protect civilians in the Gaza Strip during Israel's war to destroy Hamas.
(Except for the headline, this story has not been edited by NDTV staff and is published from a syndicated feed.)