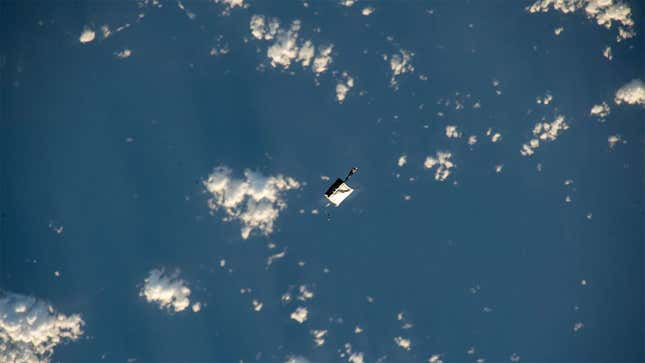 Amateur astronomers have a new wonder of the cosmos to spot from their back yard after a pair of astronauts dropped a toolkit from the International Space Station while completing a space walk. The crew lock bag was dropped from the ISS earlier this month and is now visible from Earth with nothing more than a pair of binoculars.
Here's A Cheap Way To Keep Track Of Your Bike
On Nov. 3, NASA astronauts Jasmin Moghbeli and Loral O'Hara were undertaking a space walk to carry out some essential maintenance on the ISS, reports Space.com. While floating in the vacuum of space, the pair dropped a crew lock bag packed with some of the tools they needed for the task at hand.
Because this is space, the toolkit didn't immediately plummet back to Earth and is instead now floating just ahead of the space station as it orbits above. Due to the size and shape of the pack, it's actually now visible from Earth if you have clear skies and a pair of binoculars to hand, as Space.com reports: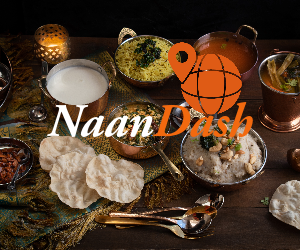 The tool bag is now orbiting our planet just ahead of the ISS with a visual magnitude of around six, according to EarthSky. That means it is slightly less bright than the ice giant Uranus, the seventh planet from the sun. As a result, the bag  —  officially known as a crew lock bag  —  is slightly too dim to be visible to the unaided eye, but skywatchers should be able to pick it up with binoculars.
If you're interested in spotting the toolkit, it'll be floating roughly four minutes ahead of the ISS whenever it passes overhead. This means stargazers in New York will get a chance to spot it at around 7 PM ET tonight, while anyone looking to space in LA should look out for it at around 7:15 PM PT.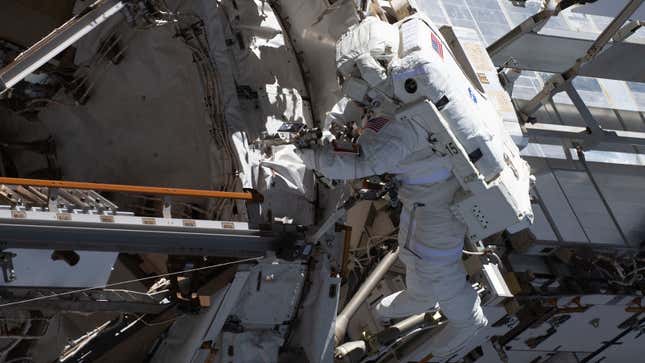 When it comes to the kit that was lost, however, things get a little less fun and exciting. In fact, the loss of the crew lock bag could prove costly to NASA and its astronauts. Back in 2008, when a similar bag of kit was dropped from the ISS, the cost of replacing it was estimated at around $100,000.
That astronomical cost isn't because the tools inside are made from gold, platinum or some other exotic material. Instead, it's all thanks to the cost of shipping kit up to the ISS. It's estimated to cost as much as $18,000 to send a pound of kit into orbit.
However, NASA might not have to send a whole new tool kit into orbit as advances in 3D printing mean that ISS crews can manufacture their own tools up there. Kit like wrenches and ratchets have successfully been 3D-printed on the ISS, cutting down on the need to blast a rocket full of tools into orbit every time an accident like this occurs.