Last April, a delegation of Russian officials visiting Cairo asked Egyptian President Abdel Fattah Al Sisi to give back more than a hundred engines from Russian helicopters that Moscow needed for Ukraine, three people with knowledge of the incident said. Sisi agreed and deliveries of about 150 engines are likely to start next month, say the people.
An Egyptian government spokesman declined to comment.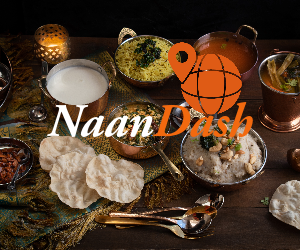 Those talks were part of a larger Russian push to seek help from its longtime arms customers, who for decades bought Russian aircraft, missiles and air-defense systems, making Moscow the world's second-largest arms exporter. Throughout the year, Russia held talks with officials from Pakistan, Belarus and Brazil to try to acquire engines for the Russian attack and transport helicopters its forces lost to Ukrainian defenses early in the war, one of those people and another former Russian intelligence officer said.
"Russia spent decades building its arms trade," said a person with knowledge of the buybacks. "Now they're going back in secret to their customers trying to buy back what they sold them."
In other cases Russia has sacrificed part of its prized arms export business to the war effort, rerouting arms meant for India and Armenia to Russia's front line, the two said.
The push to fill its arsenal through export requisitions and buybacks coincides with Russia ramping up its own production of ammunition, spare parts and weapons systems to support a conflict that will soon enter its third year and that is burning through enormous quantities of materiel. Russia's war machine has likewise acquired more munitions from partners, including ammunition from North Korea.
Much of Moscow's efforts to buy back Russian arms have come as the Kremlin pushed back against an offensive by Ukraine's forces in the east and south of the country. With that offensive now slowing, Russia is seeking to retake the initiative on the battlefield, although it is unclear whether the new supplies will give Moscow the resources it needs to step up its attacks.
"We don't know the extent to which they'll use the stocks to increase their tempo of attack or just keep up their current tempo," said Konrad Muzyka, director of Rochan Consulting, military analysts based in Poland.
The Russian delegation touched down in Cairo soon after it emerged that Egypt was considering sending rockets to Russia. Cairo dropped that plan under pressure from the U.S., which then asked Egypt to instead supply weapons to Ukraine to help the country with a shortage of ammunition.
When the Russians arrived in Egypt soon after, they wanted to ensure ties between the two countries—which have for decades enjoyed warm relations—were still strong. For Moscow, Egypt was an important customer who since 2014 had signed several multibillion-dollar contracts for Russian helicopters, fighter planes and air-defense systems.
Egypt subsequently backed out of parts of those deals in March for fear of facing U.S. sanctions. Moreover, Cairo was unable to pay for the portion of the arms it did receive because of sanctions that restricted Russia's use of the SWIFT payments clearing system.
When the deal to send missiles to Russia was scuttled, the Russians then asked Egypt to give back 150 engines for the Mi-8 and Mi-17 helicopters it had sold to Egypt—and to move quickly to avoid detection by the U.S., the three people said.
Russia said in exchange it would forgive Egypt's arrears and continue to provide assistance for Egypt with crucial wheat supplies. If Egypt refused, Russia threatened to pull out its arms-industry advisers, said two people familiar with the situation. Russia maintains several hundred such advisers in Egypt.
When Sisi met Russian President Vladimir Putin at a summit for African nations that Russia held in St. Petersburg in July, the Egyptian president agreed. He also told Putin that he wouldn't send the missiles he had promised to the Americans to Ukraine, two people with knowledge of the situation said.
Egyptian government spokesman Diaa Rashwan declined to comment on whether Egypt was giving the engines back. He said that Cairo wouldn't compromise its own security given the various regional threats at its doorstep.
The three people said Egypt is planning to start sending about 150 engines likely in December. It was unclear how many Egypt planned on sending back.
The episode captures a complicated history between Egypt, the U.S. and Russia. Egypt was a Cold War customer of Soviet arms, before turning to the U.S. in recent decades. Cairo, however, has maintained some arms trade ties with Russia. The U.S., which sees Egypt as a crucial partner in the Middle East, has acquiesced to some Egyptian deals with Russia but has threatened sanctions to stop others, said one of the people.
A spokesman for the Pentagon declined to comment.
Russia's need for weapons has also hit its exports, in some cases causing Moscow to fail to deliver on deals, particularly for arms systems for land forces. Russian arms exports likely reached only $8 billion last year, nearly half the 2021 level of $14.5 billion.
For instance, Armenia has received few, if any, shipments from Russia of ammunition for multiple-rocket launcher systems such as Grad and Uragan. As a result, Armenian forces were short of arms in September when Azerbaijan retook control of Nagorno-Karabakh, an Armenian enclave, from Armenian forces. Russia has also canceled some exports to India.
"In some cases the Defense Ministry requisitioned the arms systems before they even left the factories," the person said.
Neither the Kremlin nor Russia's state-owned military export firm JSC Rosoboronexport responded to questions.
Russia has also asked Pakistan for at least four Mi-35M engines from helicopters that it previously sold it. Pakistan's Foreign Ministry denied it had been approached by Moscow.
Moscow has asked Brazil to buy back 12 engines from Mi-35M military-helicopter engines that Brasília decommissioned last year. A Brazilian Foreign Ministry official said the country refused, in line with its policy against sending arms to either side in the conflict.
Belarus, one of Russia's staunchest allies, sold six Mi-26 heavy-transport helicopter engines back to Moscow, the person said. Belarus' presidential office didn't respond to a request for comment, though two of the people interviewed for this article said Belarus had agreed.
Since the beginning of Russia's invasion, helicopters have been an integral part of Russia's front-line forces, which in the early days of the war made them vulnerable to Ukrainian air defenses. Russia lost more than 100 helicopters in the first weeks of the war.
As the front line hardened, Russia used its rotary-wing aircraft to fire laser-guided Vikhr missiles and the effective Lightweight Multipurpose Guided Missiles from behind the front line. The missiles were instrumental in Russia beating back Ukraine's offensive over the summer and were used in greater numbers in Moscow's attempt to retake the Donbas town of Avdiivka several weeks ago in the country's first offensive operations in months.
"The operational tempo of Russia's rotary-wing fleet is quite high, especially since the start of the Ukrainian offensive, when they were used along with trenches and mines to slow down the advances," said Muzyka.
Luciana Magalhaes, Gordon Lubold, Saeed Shah and Chao Deng contributed to this article.
Write to Thomas Grove at [email protected] and Summer Said at [email protected]
Milestone Alert!
Livemint tops charts as the fastest growing news website in the world 🌏 Click here to know more.