https://mf.b37mrtl.ru/files/2023.11/thumbnail/654f8c0685f5405336318039.jpg
Over 730,000 of the arrivals are children, most of whom came to the country with their relatives, Vassily Nebenzia has said
Russia has welcomed more than five million residents of Ukraine and Donbass since the start of the conflict with Kiev, Vassily Nebenzia, Moscow's permanent representative to the UN, has said, adding that a significant number of them were children fleeing the fighting.
The envoy delivered his remarks on Friday while addressing a UN Security Council meeting on combating forced separation and illegal exploitation of children, highlighting that all the refugees left for Russia "voluntarily."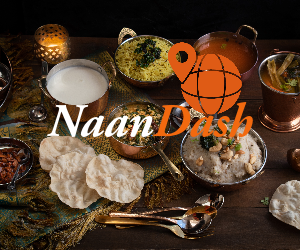 Nebenzia stated Russia has received 730,000 children from Ukraine and Donbass, which has been systematically targeted by Kiev's artillery since 2014, while rebuffing Western and Ukrainian claims that Russia had been "abducting" minors.
"The overwhelming majority of these children arrived with their parents or other relatives," he said, adding that only 2,000 of them came from orphanages in Russia's Donetsk and Lugansk People's Republics, accompanied by educators from their institutions. 
According to Nebenzia, only 358 children were placed in families on a temporary basis. "There is no talk of adoptions," he stressed, reiterating Russia's long-standing position that those children would be returned to their relatives immediately upon request.
"Nevertheless, Western countries purposefully inflate this situation and try to present it as a problem," the diplomat noted, accusing the West of failing to address the fact that more than 23,000 Ukrainian children have moved unaccompanied to European countries.
"There is no system of registration and assistance to this category of persons. Nevertheless, this state of affairs is no longer presented in the West as forced displacement or deportation of children without parental consent, but as their salvation from the horrors of war," Nebenzia said.
Russian officials have long insisted that Moscow has been evacuating children from the conflict zone in order to save their lives. However, in March, the International Criminal Court (ICC) issued an arrest warrant for Russian President Vladimir Putin and Russian Children's Rights Commissioner Maria Lvova-Belova, accusing them of "unlawful deportation" of children. Moscow has declared the warrant null and void, noting that it does not recognize the authority of the ICC.
You can share this story on social media: