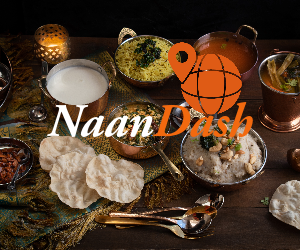 Ronnie Wood's granddaughter, 14-year-old Maggie MacDonald, has been hailed as the 'next Kate Moss', it is claimed. 
Maggie is said to have been snapped up by Storm modelling agency's Sarah Doukas – the famous eye who scouted Kate Moss when she was also 14. 
The future star is the daughter of Leah, whom the famous guitarist shares with his second wife Jo Wood. 
Jo also signed with Storm when she started out in her modelling career as a teenager. 
As Maggie has grown up, Sarah is now considering her an 'up and coming star' and the pair are set to meet in the 'coming months'. 
A source told The Mirror: 'Sarah saw a photo of Maggie and has been keen to meet her ever since. 
'She thinks she has incredible potential, and could be a real up-and-coming star in the modelling world. And, of course, everyone trusts Sarah's eye. 
'She's hoping to meet Maggie in the coming months, and Maggie is also really keen.'
Jo herself added that she thinks Maggie is 'the most beautiful girl in the world' and that her granddaughter 'really wants' to get into modelling. 
Ronnie and his current wife Sally have been married since 2012 and Ronnie has a further four children from his previous relationships. 
His children are Jesse, Leah, Tyrone, Gracie Jane and Alice Rose. He also has six grandchildren, including Maggie. 
On Saturday Ronnie enjoyed a family day out with his wife Sally and their twin daughters at a performance of The Snowman at Peacock Theatre in London on Saturday.
Ronnie's outing came after The Rolling Stones became the first band in Britain to gross a billion dollars.
The iconic band have struck gold through electrifying live performances and shifting over 250 million album sales.
Their concerts have hauled in a jaw-dropping $2billion in ticket sales over the years, and in 2021, fans splurged $130.9million on just 14 gigs during the No Filter tour in the U.S.
Cliff Dane, the money whiz who ranked the rockers for The Sunday Times Rich List, applauded the Stones, alongside Led Zeppelin, for kickstarting mega stadium tours.
Even though the remaining members, made up of Ronnie Wood, 76, Mick Jagger, 80, and Keith Richards, 79, now play fewer shows, their devoted fans happily part with top dollar for tickets as they're generally older with more disposable income and the Stones can now roll in more cash from the box office.
The person behind the Stones' financial affairs today is Joyce Smyth, who rejigged the U.S, leg of the Stones's tour after Mick's heart surgery four years ago.
The Stones released their first album in 18 years – called Hackney Diamonds – last month.