Free Press sports writer Chris Solari looks ahead to Michigan State football's final road game of the season Saturday at Indiana.
Fast facts
Matchup: Michigan State (3-7, 1-6 Big Ten) at Indiana (3-7, 1-6).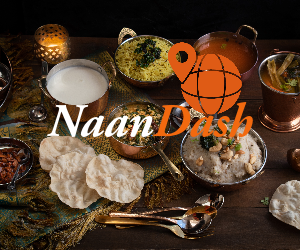 Kickoff: Noon Saturday; Memorial Stadium, Bloomington, Indiana.
TV/radio: Big Ten Network, WJR-AM (760).
Line: Hoosiers by 4.
QUITE THE WEIRD PIPELINE:How Evan Morris became the latest Michigan State football kicker-turned-tight end
Injury report
MSU: Out for season: RB Jalen Berger (undisclosed), TE Tyneil Hopper (lower right leg), OL Stanton Ramil (right knee), OL Gavin Broscious (left knee), RB Jaelon Barbarin (undisclosed), RB Joseph Martinez (undisclosed), CB Dillon Tatum (undisclosed), LB Jacoby Windmon (undisclosed), DB Armorion Smith (undisclosed), DT Alex VanSumeren (undisclosed), LB Ma'a Gaoteote (undisclosed). Doubtful: QB Sam Leavitt (redshirt eligibility), QB Noah Kim (undisclosed), WR Tre Mosley (left hand). Questionable: C Nick Samac (undisclosed), WR Jaron Glover (undisclosed), RB Davion Primm (undisclosed), OL Brandon Baldwin (lower body), TE Jack Nickel (undisclosed), OL Cole Dellinger (undisclosed), LB Darius Snow (unspecified), DT Maverick Hansen (head), DB Khalil Majeed (undisclosed), DE Andrew Depaepe (undisclosed), DT Dre Butler (right shoulder), DT Jarrett Jackson (undisclosed), DE Bai Jobe (undisclosed), CB Charles Brantley (upper-body), CB Marqui Lowery (undisclosed), DB Semar Melvin (undisclosed), LB Quavian Carter (undisclosed). Probable: TE Maliq Carr (undisclosed), DE Khris Bogle (undisclosed), DE Zion Young (right ankle), DT Simeon Barrow (right leg).
Indiana: Out: WR Cam Camper (knee/season). Doubtful: WR Orlando Greenlow (undisclosed), DB Jamier Johnson (concussion), DL Trey Laing (undisclosed). Questionable: QB Dexter Williams II (knee), WR Omar Cooper Jr. (undisclosed), DB Noah Pierce (undisclosed).
Scouting report
When MSU has the ball: The Spartans' offensive inefficiency reached its zenith in Saturday's 38-3 loss to No. 3 Ohio State, failing to move the ball beyond the Buckeyes' 36-yard line and managing just a 53-yard Jonathan Kim field goal for its only score. The 182 total yards equaled the season-low output, matching what the Spartans gained while being shut out by No. 3 Michigan three weeks earlier, and they are averaging just 11.5 first downs over the past four games. Redshirt freshman Katin Houser will remain the starting quarterback despite throwing for just 92 yards at OSU, and he has led only one touchdown drive in his last four starts. Center Nick Samac left in Saturday's third quarter and did not return, another potentially big loss with two games remaining and starting left tackle Brandon Baldwin having missed the past two games. MSU ranks 127th out of 130 Football Bowl Subdivision teams in scoring (16.7 points) and 121st in total offense (305.4 yards per game). The Spartans face an Indiana defense that gave up a season-worst 662 total yards, including 507 through the air, and 31 first downs in a 48-45 overtime loss last Saturday at Illinois. The Hoosiers' 30 points allowed per game is 101st, and the 391.1 yards given up ranks 84th.
When Indiana has the ball: MSU's defense has been strong when it's not facing top-10 opponents. And even with blowouts by the Buckeyes, Wolverines and Washington, the Spartans rank 58th in total defense (368.8 total yards) and 41st against the run (133.4). They are 78th in points given up (27.7) and 82nd in passing yards allowed (235.4). In those three games against elite offenses, MSU has given up 128 points (42.7 per game) and 1,720 yards (573.3); in the Spartans' other seven games, they have allowed a more respectable 149 points (21.3 per game) and 1,968 yards (281.1). Still, OSU thrashed MSU early en route to 530 total yards, 353 through the air and 177 on the ground, in scoring seven first-half touchdowns before the Spartans limited the Buckeyes to just one second-half field goal and 170 yards in the final two quarters. Losing cornerback Dillon Tatum for the rest of the season will impact the pass defense, particularly with Indiana coming off its Big Ten-high 451 total yards. The Hoosiers rank 106th in scoring offense (21.4 points) and 107th in total offense (324.3 yards).
STEPPING UP:Michigan State kicker Jonathan Kim starts holiday fundraiser for Lansing homeless shelter
Know the foe
Similar spot: Like MSU, Indiana has turned to a redshirt freshman to direct its offense. Quarterback Brendan Sorsby averages just 145.5 yards per game with 10 touchdowns and two interceptions, but his 11.76 yards per completion and 131.3 passer rating both rank sixth in the league. The 6-foot-3, 230-pounder has started five of his eight games and has 188 rushing yards and four touchdowns on the ground. Sorsby's top target, junior Donaven McCulley, has 20 catches for 300 yards the past three weeks, including 137 yards and 11 catches with two TDs at Illinois.
Protection problems: Indiana ranks 11th in the Big Ten and 70th nationally in allowing 2.1 sacks per game. However, eight of those 21 sacks have come in the past three games, including three last week against the Illini. MSU's defense has 25 sacks on the year, including seven in its win over Nebraska two weeks ago, but the Spartans did not get one last week for the third time this season.
Running rut: Indiana, which ran for 257 yards a year ago at MSU, is ranked 111th in rushing at 111.3 yards per game this season. Along with Sorsby's ability on the ground, sophomore running back Jaylin Lucas leads the Hoosiers with 265 yards on 65 carries with two touchdowns. Indiana has been held to under 100 yards rushing six times this season, though the Hoosiers are coming off 162 yards on the ground against Illinois, their most in Big Ten play this season. Sorsby ran for a pair of TDs and had 53 yards on a team-best 17 carries, while Trent Howland led Indiana with 72 rushing yards and a score. Josh Henderson added 31 yards.
Chris Solari's two cents
Tough task: The Spartans own a 49-18-2 all-time advantage over the Hoosiers in the battle for the Old Brass Spittoon, which debuted in 1950. However, after winning seven straight between 2002-15, MSU has dropped three of the past seven meetings and two of the past three.
Indiana rallied from a 17-point deficit in the third quarter to stun the Spartans at home last season, 39-31 in double overtime. MSU missed a field goal at the end of regulation and had another attempt blocked in overtime. The Spartans have won two in a row in Bloomington, though, after a 24-21 overtime loss there in 2016, and are 23-10-1 all-time at Memorial Stadium.
Playing it out: The losers of this game will be eliminated from postseason play, and the winners would need to win their finale next week and get a lot of help — aka, not enough .500 teams — to even be in consideration at 5-7. The last time MSU missed a bowl game in back-to-back seasons was 2004-06, the final three years under John L. Smith.
Mark Dantonio led the Spartans to a bowl berth in 12 of his 13 seasons, and Mel Tucker's lone bowl appearance was a New Year's Six win in the 2021 Peach Bowl.
Prediction
Much like the Spartans' other more equally matched games, they will be in a dogfight all afternoon against a team that, like them, will be playing purely for pride. With Penn State looming next week, MSU summons up just enough to give Harlon Barnett one more victory by letting Nate Carter carry the bulk of the load and getting just enough defensive stops late to avoid the Big Ten East basement. The pick: MSU 17, Indiana 14.
Contact Chris Solari:[email protected]. Follow him @chrissolari.
 Subscribe to the "Spartan Speak" podcast for new episodes weekly on Apple Podcasts, Spotify or anywhere you listen to podcasts. And catch all of our podcasts and daily voice briefing at freep.com/podcasts.