BEREA, Ohio — Browns rookie quarterback Dorian Thompson-Robinson has had a full week of practice knowing he's the team's starting quarterback, working through a game plan catered specifically to him.
Set to make his second NFL start after a not-so-great outing in Week 4, Thompson-Robinson has grown over the past few weeks—and his teammates are confident in him as he heads into Sunday's matchup with the Pittsburgh Steelers.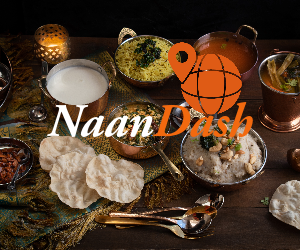 Tight end David Njoku, who has been working with the rookie quarterback this week, said that he's been "dialed in" and has even taken strides in his leadership with the offense in his hands.
"He's really stepped up into himself. Throughout the whole week of practice, he was very dialed in. He was actually correcting some of the coaches and players on certain plays, including myself. So it's very impressive to see a rookie step up like that, and I'm excited to watch him play," Njoku said.
Thompson-Robinson said on Thursday that he believes his second start will be "night and day" from his first, thanks to all of the preparation and the experience from the first start. He believes he's grown immensely over the past few weeks working behind both Deshaun Watson when he was healthy, and quarterback P.J. Walker.
RELATED: Browns QB Dorian Thompson-Robinson ready for 2nd NFL start: 'I'm not just going out there wide-eyed anymore'
Wide receiver Elijah Moore praised Thompson-Robinson for his efforts on the practice field and is looking forward to seeing it in-game action.
"I feel like he's doing a good job. He's taking the right the right steps, he's taken on what he needs to take on and it's only going to be a matter of time until Sunday shows it," Moore said.
Moore said that the two of them have been working throughout the week on their chemistry, getting acclimated to working with each other at a higher frequency and with higher stakes.
Meanwhile, wide receiver David Bell, who has gotten more overall work with Thompson-Robinson during the times the rookie quarterback wasn't taking first-team reps, has been most impressed with the way he's stepped up with no hesitation this week.
"It's like a true leader. When we all got the news that Deshaun would be out for the season, Dorian has stepped up—he's been stepping up from the reps that he got from preparing our defenses from the previous weeks and also the reps he got on offense—but you can just see the type of leadership that he has with himself, he's able to control the offense," Bell said. "When we're in the huddle, we're all looking at him to lead us into the right direction. And as we saw through this week of preparation, how dialed in, he was coming in here early, staying in here late. I think the preparation that he has shown throughout this week is going to lead to a good outcome this week."
The Browns enter Sunday's game hopeful that Thompson-Robinson can help lead them to a victory.
More than that, they enter it confidently because their ultimate goal for the rookie is for him to be himself and play to his strengths.
"I think he's always himself. He brings great energy again to our meeting room, to the practice field, but I think he's a very confident young man, understands his role that he plays, but we just want him to be the best version of himself," said head coach Kevin Stefanski.
We Follow Through
Want us to continue to follow through on a story? Let us know.