Peshawar   –  The caretaker cabinet of Khyber Pakhtunkhwa met here in Friday under the chairmanship of Chief Minister Muhammad Azam Khan and meticulously assessed various issues concerning the evacuation of illegally residing foreigners.
The meeting was attended by caretaker cabinet members, Chief Secretary Khyber Pakhtunkhwa Nadeem Aslam Chaudhry, Additional Chief Secretary for Interior Abid Majeed, besides relevant administrative secretaries and officials. The meeting wa briefed on the arrangements made for the repatriation of illegal immigrants and associated matters.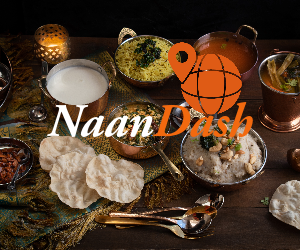 Caretaker Chief Minister Muhammad Azam Khan expressed his contentment with the administration's efforts in facilitating the return of illegal immigrants to their home countries and the amenities offered in the holding centres. He commended the roles played by various departments and institutions, including district administration and police, in providing facilities and accommodations for the returning migrants.
The Chief Minister directed that voluntarily returning illegal immigrants be treated with the utmost humanity, ensuring special care during their repatriation, and respecting the province's traditions and values. Emphasising the importance of transparency in all expenses related to the foreign evacuation process, he called for maintaining a detailed record of both regular and emergency expenses. He stressed strict adherence to rules and regulations governing these expenses and the development of mechanisms to ensure transparency.
Later addressing news conference Provincial caretaker Minister for Information, Barrister Feroze Jamal Kakakhel informed the media persons about the cabinet meeting's decisions. Kakakhel, highlighted the need for an orderly and respectful approach to the return of illegal residents, in line with Khyber Pakhtunkhwa's traditions.
He mentioned exemptions for women and children from biometric requirements, facilities at transit points, and the influx of illegal residents from other provinces into Khyber Pakhtunkhwa, leading to increased responsibilities for the province. An emergency has been declared in Nowshera, Peshawar, and Khyber districts to improve management.
Kakakhel revealed that the caretaker cabinet approved the release of emergency funds for the relief department, with an estimated expenditure of one billion rupees. The federal caretaker government has been contacted for immediate provision.
He noted that the federal government will work with provincial governments to share expenses because this issue extends beyond Khyber Pakhtunkhwa to affect all provinces. Providing statistics, Mr Kakakhel mentioned that approximately 150,000 illegal individuals have voluntarily returned, and the deportation process is ongoing alongside voluntary returns. The caretaker provincial information minister emphasised the encouragement of voluntary returns.