At a glance
Local youths were seen harassing an Indian family through doorbell camera footage

The family believes their actions were racially-motivated

They reported them to West Midlands Police on five occasions

Police confirm youths had admitted harassing them but say there is insufficient evidence to treat the behaviour as a hate crime
A Hindu family say they are afraid to leave their home after being subjected to what they believe to be hate crime motivated by their race and religion.
Radhika Kulkarni and husband Ramana Nagumalli, from India, captured doorbell camera footage of youths kicking their front door, and calling them "kafir", an offensive term used to question someone's religion.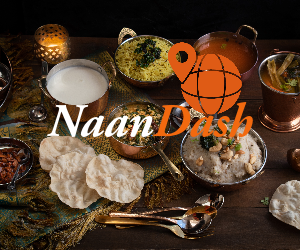 Ms Kulkarni said: "I was shivering outside, I was just crying. I wasn't able to sleep. We didn't do anything to anyone. Why is this hate there?"
In an email, West Midlands Police said to the couple the youths had admitted harassment, and shown remorse, but there was insufficient evidence to treat it as a racially aggravated offence.
The couple, who have an eight-year-old daughter, reported harassment to the police on five occasions in July this year, including one in which a group of youths surrounded them outside a local leisure centre.
"They just grabbed us and made a circle around us. I got scared, I held my daughter's hand and I just ran away," Ms Kulkarni said.
Mr Nagumalli added: "They said they wanted to punch me, fight with me. We were so scared."
The couple said the experience had left them and their daughter suffering from nightmares and panic attacks.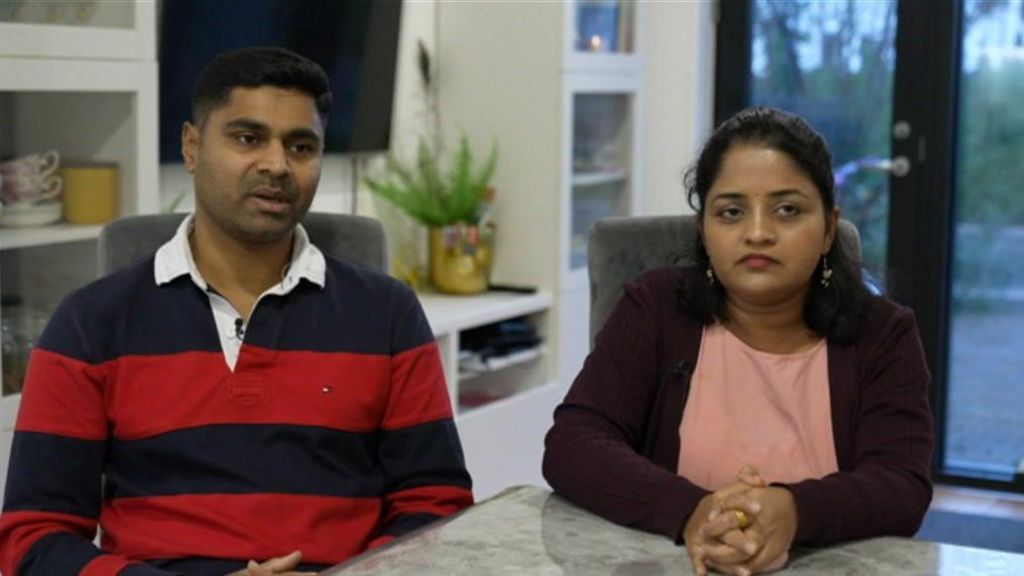 A police spokesperson said a "detailed investigation" had been carried out.
"[This included] speaking to the victims and the young people responsible for the offences at length," they said.
"The parents of the young people were supportive of police action and we are satisfied that a community resolution was the correct step to take given the young age of the people involved and their history of non-offending."
A community resolution is an out of court settlement used for low-level offences.
But Ms Kulkarni and Mr Nagumalli refused to accept it and said police should have brought hate crime charges.
Ms Kulkarni said: "We've gone through so much, emotionally and mentally. We wanted them to be punished, in some way."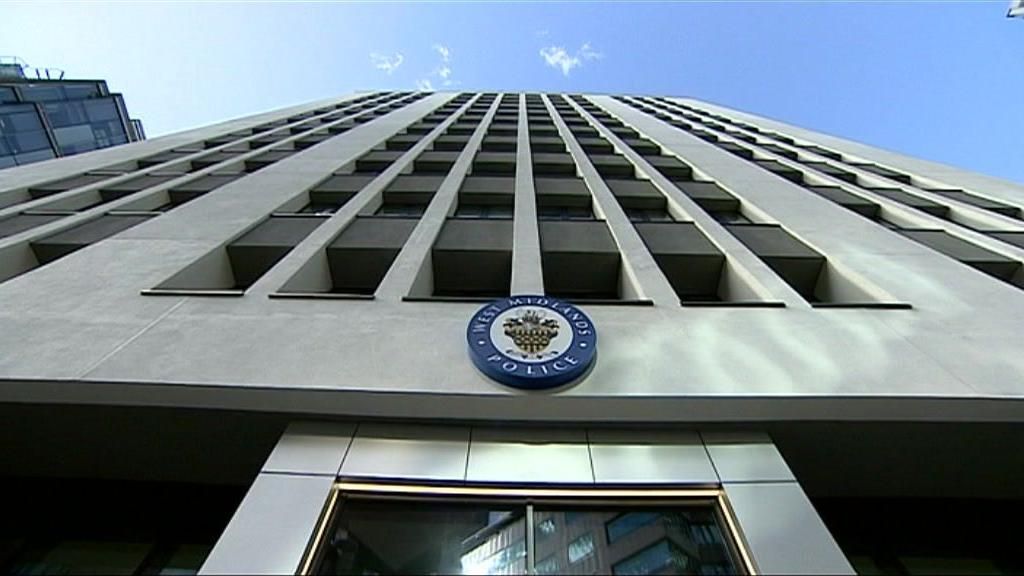 Recorded hate crimes in the West Midlands Police force area have risen sharply in recent years.
According to the Home Office, there were 2,531 race hate crimes in 2011/12. In 2022/23, that had risen to 8,897, a 251% increase.
Recorded religious hate crimes rose by 1,491% in the same period, from 52 incidents to 828.
Four months on, the family said they wanted police to take suspected hate crime more seriously, to avoid others from experiencing what they had been through.
Ms Kulkarni said: "We don't want to live in fear. Everyone wants to live peacefully. We don't want anyone to go through what we've been through."