https://mf.b37mrtl.ru/files/2023.11/thumbnail/6544f9b0203027400d08e033.jpg
A major topic of discussion will be keeping the Indo-Pacific "free," "prosperous," and "secure," Donald Lu says
Major strategic issues – including the conflicts in the Middle East and Ukraine, as well as closer general "cooperation" in the region – will figure into discussions when US Secretary of State Antony Blinken and Secretary of Defense Lloyd Austin land in India on November 10 for the annual '2+2 Dialogue' with their Indian counterparts, Subrahmanyam Jaishankar and Rajnath Singh.
"This is a key part of the secretary's trip to Asia. One of the many discussion points will be our cooperation with India to keep the Indo-Pacific free, open, prosperous, and secure," US Assistant Secretary for South and Central Asian Affairs Donald Lu said during a press briefing on Thursday.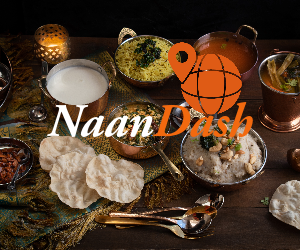 Responding to a question on what Washington could be "telling its Asian allies" with regards to its ongoing conversations with Beijing ahead of the planned summit between presidents Joe Biden and Xi Jinping this month, Lu said the US would be "interested to hear" how India's discussions on  border issues were going with China.
In September, India and China held the 20th round of corps commander-level talks as part of ongoing efforts towards disengagement and de-escalation along the Line of Actual Control (LAC) without any clear indication of a breakthrough. Ties between the two Asian powers remain strained after a clash in a contested area between Indian soldiers and their Chinese counterparts in June 2020 resulted in casualties on both sides. 
"I'm sure our Indian counterparts will be very interested to hear about Wang Yi's visit to the United States," Lu said, referring to the Chinese foreign minister's October visit to Washington, in which he held lengthy discussions with Biden and senior US diplomats, including Blinken. 
Lu further highlighted defense co-production with India as a "key part" of the 2+2 Dialogue, which was first held in 2018. According to him, the US sought to "encourage more collaboration to produce world-class defense equipment to meet Indian defense needs."
US and Indian top officials will also discuss the ongoing military conflicts between Israel and Gaza and Russia and Ukraine. The Indian government was "direct in its condemnation of the Hamas terrorist attack," Lu said, adding that India has joined the "chorus of nations" that have called for "sustained humanitarian access to Gaza." He added that India and the US share the goal of preventing the conflict from spreading, preserving "stability" in the Middle East, and advancing a two-state solution.
The forthcoming visit would be Austin's second to India within six months, as he previously traveled to India in June for discussions with key leaders to strengthen the India-US defense partnership. Notably, in May 2022, Biden and his Indian counterpart, Narendra Modi, announced the US-India initiative on Critical and Emerging Technology (iCET) to "elevate and expand our strategic technology partnership and defense industrial cooperation," according to a White House press release.
This year's 2+2 Dialogue will be held at a time when India is experiencing frosty relations with the US' close ally to the north, Canada. In September, tensions flared between India and Canada when the latter's prime minister, Justin Trudeau, publicly spoke of the "potential" involvement of Indian agents in the killing of Sikh separatist leader Hardeep Singh Nijjar in a Vancouver suburb. According to media reports, the US, which is part of the 'Five Eyes' intelligence sharing alliance with Canada, provided intel that led it to accuse India of orchestrating the assassination.
You can share this story on social media: