Alex Paton is joined by Manon Lloyd this week to discuss, among other things, what their perfect bike could look like.
It's not an easy question to answer. We're all doing such different kinds of riding these days, so the bikes we are riding have become more and more specific. We have aero bikes, lightweight bikes, all-road bikes, gravel bikes, gravel race bikes; the list goes on. Finding your perfect bike, rather counterintuitively, is going to require some compromise.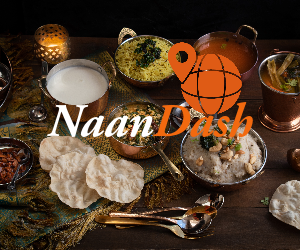 The perfect bike is more a personal decision than an objective answer. A perfect bike should cater to your needs as a rider and depending on what kind of riding you do, it'll vary. For a lot of us, road riding, with a bit of gravel thrown in, is perfect. If this sounds like you then an all-road bike will be the perfect choice. They have the efficiency of a road bike blended with the capability of a gravel bike in one package that can see you get two bikes for the price of one.
For more, Alex and Manon take a deep dive into this topic on the show, discussing groupsets and gearing choices along with tyre clearances and wheel choices. Do you agree with them or does your perfect bike look totally different? Let us know in the comments.
Hot and spicy tech
There have been some interesting stories coming from the world of bike tech this week including:
Saddle spur
No this isn't a joke, this is a new product that is aimed to boost pedalling efficiency by isolating the pelvis and allowing more energy to be transferred from the hip to the pedals. The company teamed up with the Cambridge Centre for Sport & Exercise Sciences of Anglia Ruskin University to conduct real-world testing. Whilst not entirely clear, the results did appear to offer an 11-second benefit over a 10-mile course.
SRAM could be set to release a new shifter
A patent that the brand has filed has been discovered to show a revision to its existing lever design. Along with some ergonomic changes that see the body of the lever lengthen, there is also a new auxiliary button for controlling an as-yet-unknown functionality. The lever internals also see a redesign with a new pivot point and internals.
Zwift Academy 2023 has begun
Whether you are taking it seriously and looking to win a spot on a professional team, or just taking on the challenge for fun, the 2023 Zwift Academy has now begun. The challenge sets your workouts to complete each week making them as hard or as easy as you want as the efforts are done in a 'free ride' setting allowing you to push as much as you want to. On top of the training rides the Zwift Academy features races to pit yourself against the other participants. For more information head over to the Zwift Academy website.
Zwift Games
News broke last week from Zwift that they will be launching an all-new e-sports racing series called the Zwift Games in 2024. The games will be made up of three different events, the sprint, the epic and, the climb offering all riders a chance at glory.
Zwift has said that these events will be open to everyone with qualifying rounds taking place before a grand final in March. The big takeaway from this is that Zwift has announced that it will feature the biggest prize purse to date with complete parity between men's and women's champions.
GCN shop Black Friday deals
The GCN Black Friday sale has already begun, head over to the shop to nap yourself a bargain including up to 50% off some Castelli kits whilst stocks last.
Elsewhere in the show Manon and Alex take a look at the best comments of the week. The comments were mostly about last week's show where the boys got to interview industry legend Josh Portner, if you missed that make sure to go back and check it out.
Rounding off the tech show in its usual spot is the bike vault. After all the discussion about the perfect bike, the duo take an even closer eye on each bike to see if they are deserving of a super nice.