NEW DELHI: In what could be yet another blow for China's $1 trillion "project of the century", Philippines has become the latest country to exit the ambitious Belt and Road Initiative (BRI).
This comes just days after Chinese President Xi Jinping hosted leaders of 23 countries for the Belt and Road Forum in Beijing in an effort to breathe fresh life into the ambitious infrastructure plan which has slowed down considerably in the last few years.
According to Asia Times, the Philippine Department of Transportation has announced the "full termination" of a series of big-ticket infrastructure projects with China in favor of Japanese and other western rivals.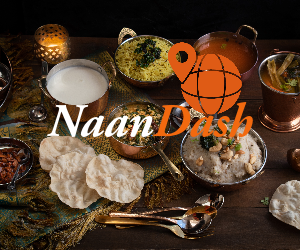 Philippines — with whom China shares an uneasy relationship due to thir disputes in the South China Sea — has said that nearly all of China's key investment initiatives in the country are in doubt due to both economic and political factors.
In fact, Philippines' decision to distance itself from the Belt and Road Initiative seems to stem from the longstanding bilateral concerns over disputed territories in the South China Sea.
The government under President Ferdinand Marcos Jr recently expressed worries about China's actions, particularly its intimidation of Philippine patrols and resupply missions near the Second Thomas Shoal. This area is where Manila has stationed troops on a grounded ship, Asia Times reported.
Shortly after the collision, Philippine Transportation Secretary Jaime Batista announced the scrapping of $4.9 billion worth of Chinese major infrastructure projects, which included two railway projects in Luzon and another in former President Rodrigo Duterte's home island of Mindanao.
"We have three projects that won't be funded by the Chinese government anymore. We can't wait forever, and it seems like China isn't that interested anymore," Batista said during a forum organized by European investors in Manila.
The country is now looking at alternative and more favourable deals from traditional investment partners like Japan, South Korea, US and the European Union.
The Chinese projects which are expected to be put on hold in Manila include the Mindanao Railway Project Tagum-Davao-Digos segment, the Chico River Pump Irrigation Project, the New Centennial Water Source – Kaliwa Dam Project, the Samal Island-Davao City Connector project, and a closed-circuit television project in multiple cities throughout Metro-Manila.
The development would mark a new low in Philippine-China relations after years of warm engagement under the pro-Beijing Duterte.
Uncertain future
The development presents yet another challenge for President Xi as he tries to convince the world to bet on the massive infrastructure project, which is dubbed as his "brainchild".
Just a few weeks ago, Italy, the only G7 country that was part of BRI, said it would withdraw its participation by the end of this year since the project failed to meet its expectations.
According to a Bloomberg report, the overall BRI activity has come down by a massive 40% from its 2018 peak due to economic crisis in China and debt woes of the participating nations.
A recent Boston University study said that many of the recipients of Chinese finance are subject to significant debt distress, even though China's development finance institutions provided partner states with over $331 billion between 2013 and 2021.
A Bloomberg report said BRI's momentum has tapered off in recent years amid accusations that China is an "irresponsible lender" that is driving countries to default.
Countries like Sri Lanka are the prime examples of China's vociferous lending and ambiguous debt plans. Moreover, China's fractured ties with US have made association with BRI – seen as President Xi Jinping's pet project – as increasingly divisive.
The shift in the Philippines' approach to the BRI reflects not only geopolitical considerations but also larger concerns about factors ailing the infrastructure plan, including China's economic slowdown and debt trap fears.