Lucknow, India – Afghanistan have had a record-breaking Cricket World Cup campaign so far, beating three former champions to put themselves in contention for a first-ever semifinal, but captain Hashmatullah Shahidi does not like the term "upset" being used for the victories.
"Not upset, not upset. I still don't believe that we have caused any upsets," he said, with a smile, as he gave an exclusive interview to Al Jazeera at his team's hotel in Lucknow, India.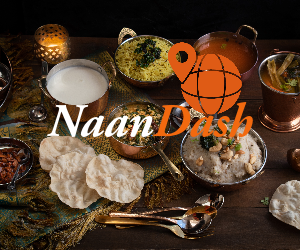 "An upset is something when you win off the last ball, or something like that. As a team, we are good enough to beat any opposition; we have the same calibre and are at the same level as the other teams. If they take us lightly, they will surely taste defeat."
This is just Afghanistan's third 50-over World Cup, having also participated in 2015 and 2019. Their solitary win in 15 World Cup matches during their first two tournaments came against Scotland in 2015.
But in this year's tournament they have beaten former World Cup winners England, Pakistan and Sri Lanka, as well as the Netherlands – and now sit sixth in the round-robin stage table on eight points with two games remaining in the round-robin group stage.
Hosts India and South Africa have already qualified for the semifinals, while Sri Lanka, the Netherlands, Bangladesh and England are all out –  leaving Australia, New Zealand, Pakistan and Afghanistan to fight it out for the final two spots.
"As they say, the sky's the limit," Shahidi said, while also stressing that his side are not getting too far ahead of themselves.
"As of now, our mission is to reach the semifinals. However, I would be happier if we won the World Cup. It is not that as if we reach the semifinals we would say 'it's enough'," he said on Friday, shortly after his side demolished the Netherlands by seven wickets.
"Qualifying for the semifinals would be a big thing for us, and if we do qualify, inshallah [God willing], then we will look ahead … But if we think too far ahead [now], we'd mess things up."
To even be in contention for semifinal place is remarkable for the war-torn, Taliban-controlled country.
The squad still plays under the green, black and red national flag banned by the Taliban, which returned to power just over two years ago.
In a rare burst of public jubilation since the Taliban takeover, people in Kabul celebrated Afghanistan's stunning eight-wicket Cricket World Cup defeat of Pakistan with gunfire and fireworks.
Afghanistan's next match is in Mumbai on Tuesday against five-time champions Australia. A win would see Afghanistan leapfrog Pakistan and New Zealand, both also on eight points, and into the top four.
"We have to focus on our next game against Australia and see what we have to do against them," the left-handed middle order batsman, who turned 29 on Saturday, said.
"We will only relax when we will take the flight back home to Afghanistan."
'We needed to believe'
Afghanistan started the World Cup poorly, losing heavily to Bangladesh and rampaging hosts India.
However, they made a remarkable comeback by defeating defending champions England. Then, after going down to New Zealand in their next match, Afghanistan again regrouped and have now won three on the trot.
"In my speech to the team before our first match, against Bangladesh, I said that we should go for a win in each match; our mindset should be positive. When we leave the hotel for the ground, we think of a win," Shahidi said.
"We should not fear our opponents; instead, we should play bravely."
He said that everyone recognises that they are no longer pushovers and that his side's self-belief has soared.
"We are no longer the team that would simply be happy by just participating. That time has gone," Shahidi who has so far tallied 2,057 runs in 71 ODIs, said.
"Crucially, we needed to believe in ourselves and we have kept that belief going. We had said that if we played well we would beat any team. And that if we don't, any team would beat us. So, that depends entirely on us, how our team plays."
Shahidi also praised Afghanistan's coach, Jonathan Trott, a former England player who took over the reins in July 2022.
"Trotty is a fighter and works hard. His and my mindset is the same: Both don't like losing. And the same thing goes for our team," he said. "However, if you learn from a loss, then you will win the next encounter."
'Home' advantage
Shahidi, a left-handed middle order batsman, has led from the front during this campaign. He is the leading run scorer for Afghanistan with 282 at an excellent average of 70.50 in seven matches, coupled with three half-centuries.
Rahmat Shah Zurmatai is not far behind with 264 at 44.00 in seven games, with three half-centuries. Zurmatai is followed by Azmatullah Omarzai (234 runs in seven games), Rahmanullah Gurbaz (234 in seven), and Ibrahim Zadran (232 in seven).
Among the bowlers, experienced leg-spinner Rashid Khan has not hit his top form, still he and off-spinner Mujeeb-ur-Rahman have captured seven wickets each in seven games.
India's familiarity with Indian pitches and conditions has "helped a lot", Shahidi says, as they have been holding preparatory camps and playing some "home" international matches in India since 2015, as teams have declined to tour Afghanistan due to security reasons.
It means that those who don't have experience of playing in the Indian Premier League (IPL) have still played a lot of cricket in India, although IPL experience is still invaluable to his side.
"By playing in the IPL, the pressure on players becomes less when they appear in international matches and against the same players [of other nations]," he said.
"Secondly, the IPL gives you a chance to get familiar with the grounds. I often seek Rashid's inputs from his IPL experience, and things like the dew in the evenings and about the venues that offer spin. So, there is an advantage."
Next up for Afghanistan is a potential grudge match on Tuesday against five-time champions Australia.
In January, Australia controversially cancelled a series against Afghanistan in the United Arab Emirates in protest against the Taliban's treatment of women.
After the Taliban regained control of Kabul in August 2021, they have banned women from playing sport.
Shahidi criticised Australia's decision to pull out at the time and said politics should not be brought into cricket.
Fans and people of Afghanistan who have suffered immensely due to conflict for the past 42 years don't want politics brought into sports. Cricket is the most loved sport in the country and one of the main sources of happiness.

— Hashmat Shahidi (@Hashmat_50) January 12, 2023
Ahead of Tuesday's match, Shahidi just said that the Taliban government were supporting the team.
"There are no restrictions for the men's team; instead, we are getting support," he said, adding that he hopes international cricket can return to Afghanistan soon as the security situation improves.
"We are hopeful that the day is not far when an international match will be played there, and we will see how much Afghan people love cricket," he said. "They have a lot of patience."
Afghanistan will play their final group-stage game against South Africa on Friday.
They will go into that match with Shahidi's winning mantras ringing in their ears.
"In my speech after the win against the Netherlands, I told the boys that we've not begged our opposing teams for our four wins. I said our talent and hard work has helped us win the matches," he said.
"More importantly, we should continue believing in ourselves for the rest of the matches. We will continue with the same momentum. Let's see what happens."
The content above is provided by Al Jazeera news: https://www.aljazeera.com/