If you're a hardcore coffee addict, it is time for you to be proud of it and flaunt it! A new study suggests that drinking coffee might actually help your body in fighting the entry of the SARS-CoV-2 virus! So now, you can flaunt your coffee addiction and tell yourself that it's actually very healthy! Here are all the details that you need to know about this recent scientific update!
Study Shows That Coffee Helps Body Defend Against SARS-CoV-2
A leerlo con detalle, salió hace dos días: ** Coffee as a dietary strategy to prevent SARS-CoV-2 infection ** https://t.co/bbgn2bwyHl

— Mauricio A. Trujillo Roldán (@maurotru) November 17, 2023
According to an article recently published by News Medical, a group of researchers tested the effect of coffee on the entry of the SARS-CoV-2 virus into the body. SARS-CoV-2 stands for severe acute respiratory syndrome coronavirus 2. They conducted the test on a SARS-CoV-2 pseudovirus and its entry into a human embryonic kidney cell line.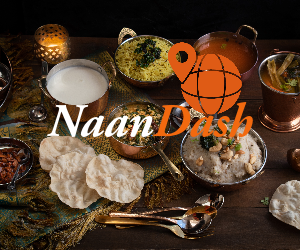 They found that depending on the dose, coffee reduced the viral entry. The researchers even tried experimenting with instant coffee and found that it inhibited the entry of wild-type SARS-CoV-2 and its variants like Alpha, Delta and Omicron. The scientists also found that additives like milk, sugar, cream, etc., which are frequently used in coffee, had absolutely no impact on its inhibitory powers.
In addition to running such tests, they also conducted a test on 64 healthy Taiwanese people between the ages of 21 and 40. Random people from this group were randomly selected to consume coffee, decaffeinated coffee, or water regularly. Coffee and decaf coffee drinkers were again divided into high-dose and low-dose groups.
Also Read: Flu In The Air! New Variant Of COVID-19 In Maharashtra Found; Cases Rise As 16% of Houses Affected
A Potential Dietary Strategy For Preventing Infection
Coffee as a dietary strategy to prevent SARS-CoV-2 infection https://t.co/LAuXmVbARQ pic.twitter.com/JutIhMjfK3

— OACellBiology (@OACellBiology) November 15, 2023
The water was the control group. Serum samples from these groups were collected before and after intervention. The experiment found that coffee drinkers and decaf coffee drinkers were able to inhibit the SARS-CoV-2, especially the high-dose groups. Hence, the findings of the study suggest that coffee could be crucial in devising a dietary strategy for fighting SARS-CoV-2.
This research was published in the medical journal Cell and Bioscience. The study managed to successfully demonstrate an association between drinking coffee and its ability to inhibit the entry of SARS-CoV-2. Researchers are hopeful that the data found in the study could be helpful in coming up with a dietary strategy that could help fight the coronavirus.
I really want to believe this is true! Coffee as a dietary strategy to prevent SARS-CoV-2 infectionhttps://t.co/8IgkRXuDTK

— @trestres (@trestres) November 17, 2023
The effect of vaccines, which is though helpful, wanes over time. This has created the need for booster vaccine doses. Coffee, too, could now play an important role in defeating the notorious coronavirus. Research like this could be super helpful as many people are quite hesitant when it comes to vaccines. It is important to note that nowhere does the study claim that coffee could be a stand-in for vaccines. Being vaccinated is very important.
Also Read: Govt Asks Online Travel Aggregators To Clear Pending Refunds Of Tickets Booked During COVID-19
Do you drink, too, incessantly drink coffee? Let us know in the comments section below!
Cover Image Credits: Canva Images
For more such snackable content, interesting discoveries and the latest updates on food, travel and experiences in your city, download the Curly Tales App. Download HERE.
Good news! We are on WhatsApp! Subscribe to Curly Tales WhatsApp Channel to stay up-to-date with exclusive content and BTS. Join HERE.