US President Joe Biden is set to meet his Chinese counterpart Xi Jinping on Wednesday on the sidelines of the Asia-Pacific Economic Cooperation (APEC) conference in San Francisco, with security and trade expected to dominate the agenda.
The highly anticipated Biden-Xi meeting, the first since they met in Indonesia last year, comes amid geopolitical tensions over the Israeli war on Gaza and the ongoing Ukraine-Russia war. China and the United States have differed on the two wars, with Beijing speaking out against the civilian toll in Gaza and refusing to side with the US against Russian President Vladimir Putin.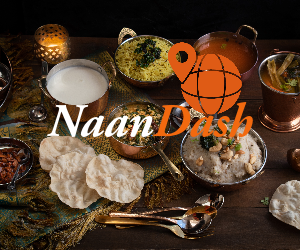 Their bilateral relations nosedived under former US President Donald Trump, who unleashed a tariff war over huge trade deficits in favour of China. Biden seems to have largely followed Trump's policy as his administration has imposed curbs on Chinese tech companies.
And if the trade war continues, it will affect global supply chains as the two countries produce roughly 40 percent of the world's goods and services.
Here's what to know about the main agenda of the meeting and whether Biden will move to stabilise the ties.
When is China's Xi arriving in the US?
The Chinese president arrived in the US on Tuesday on his first trip in six years.
The two leaders will convene for a discussion on Wednesday, according to the US Department of State. They are expected to meet at around 11 am local time (1900 GMT).
What's on the Biden-Xi meeting agenda?
The militarisation of the South China Sea, the issue of Taiwan and trade disagreements between the world's two largest economies will be part of the agenda along with US concerns about Chinese surveillance and fentanyl smuggling.
The US has thrown its weight behind regional allies who fear China's military expansion in the South China Sea. That has irked Beijing, which says Washington is trying to contain its military power.
The two countries are at loggerheads, particularly over Taiwan, a self-ruled island that China seeks to take control of. Beijing fears that Washington might be changing its traditional "one China policy" – under which the US recognises China.
Washington does not have diplomatic ties with Taiwan, but it supplies weapons as part of its policy to safeguard the island's security. Taiwan is also a key business partner for the US as a major supplier of microchips.
The US will also aim to strike a deal on resuming military-to-military communication, which China suspended last August after former House of Representatives Speaker Nancy Pelosi visited Taiwan. China said the visit undermined its sovereignty over the self-ruled island, which Beijing claims as its territory.
Hostilities in the South China Sea may provide an impetus to return to those channels of communication, said Paul Triolo, senior vice president at the commercial advocacy group Dentons Global Advisors, earlier known as Albright Stonebridge Group.
Triolo, who focuses on China, said efforts will be made to de-escalate the Israel-Gaza and Russia-Ukraine wars and prevent a regional expansion of conflict in the Middle East.
What is Biden seeking to achieve?
A few key topics have marked US concerns with China over the last few months: the fentanyl crisis, semiconductor trade, surveillance, and China's military expansion in the South China Sea.
Biden will be meeting Xi for the first time since the "surveillance" balloons episode in February. The US shot down the balloons claiming that China was using them to gather intelligence. China has denied the balloons were for surveillance purposes. However, there is a growing suspicion in the US and its Western allies against Chinese tech companies. Washington has accused Chinese companies such as TikTok and Huawei of spying.
"US officials are eager to play down the idea that the meeting will result in major breakthroughs on all the tough issues that continue to put downward pressure on the relationship," Triolo said.
Analysts say Biden may not lift curbs on Chinese chip firms as Washington believes the restrictions are aimed at targeting technologies with military applications and not an effort to restrict China's advancement.
Biden will, however, push for pathways to cooperate on the supply of chemicals used to make fentanyl – the addictive drug that is at the centre of the US opioid crisis. Washington has blamed Beijing for failing to control the supply of precursors to fentanyl. Last month, the Biden administration ramped up sanctions against Chinese companies it claims were involved in illegal trade of the drug.
A year ahead of the election, Biden will likely tread cautiously as his opponents will scrutinise his deals with China, which the Republican Party sees as the biggest threat to the US. The US president, experts say, would like to ease US-China tensions without appearing too soft on Beijing.
What is Xi seeking to achieve?
By choosing to meet Biden in San Francisco on the sidelines of an important economic summit instead of a photo op at the White House, Xi appears to be indicating that the economy is at the top of his agenda.
Xi is under pressure to revive the Chinese economy after years of stalled growth. The annual APEC forum with participation from 21 Asian countries offers trade and investment opportunities to Chinese companies.
The Chinese leader is expected to seek reassurances from Biden not to recognise Taiwan. The US's deepening ties with Taiwan have angered China. It expressed its outrage after Pelosi's 2022 Taiwan visit as well as Taiwanese Vice President William Lai's stopover in the US in August.
Previews from the Center for Strategic and International Studies (CSIS) and the Brookings Institution suggest that Xi will push Biden to make some form of public comment that does not favour Taiwan's independence or any political party as the island territory gears up for national elections in January.
China's Foreign Ministry also touched upon its expectations for the meeting, saying in a statement: "The two Presidents will have in-depth communication on issues of strategic, overarching and fundamental importance in shaping China-US relations and major issues concerning world peace and development."
What can we expect from the meeting?
The two leaders will not be expecting to fundamentally reset their relationship but to avoid conflict, find areas of cooperation, and re-establish regular cabinet and working-level discussions that have been building up in recent months, Triolo said.
Meetings between Chinese and American officials over the last few months have also laid the groundwork for a more amicable conversation between Xi and Biden at this time, CSIS representatives said at a press briefing on November 7.
Will the upcoming US elections have an effect on the meeting?
Amid calculated efforts to repair the bilateral ties, upcoming elections in the US and Taiwan are also injecting uncertainty into Biden and Xi's cooperation.
Taiwan will be holding elections in just two months while American voters will be going to the polls in November 2024.
Both Beijing and Washington will be closely watching the Taiwan elections. The current vice president, who is the leading candidate in the poll fray, is branded a "separatist" by Beijing. The opposition candidate from the Kuomintang (KMT) party, which traditionally favours better ties with China, has been running in third place, according to a poll.
Taiwanese tech giant Foxconn, a major Apple supplier, is facing a tax investigation in China. Analysts say the move might be an outcome of company founder Terry Gou jumping into the fray for presidential polls as an independent candidate.
Will Biden and Xi discuss the Israel-Gaza war?
The current Israel-Gaza war and Russia-Ukraine war are likely to be on the agenda. While the US has been openly averse to Russia, China has not denounced Moscow's invasion of Ukraine.
The US has also strongly sided with Israel, calling for only "humanitarian pauses" in its war on Gaza, while China has highlighted Palestinian grievances and urged for a ceasefire amid the mounting death toll.
Biden might seek Chinese help in getting its ally Tehran to control proxies such as Hezbollah from triggering a confrontation between Iran and Israel. However, a push for Chinese involvement may remain limited until post-conflict plans are laid out for Gaza, according to Triolo.
"Beijing does not have deep experience in Middle East diplomacy, and it seems unlikely at this point at least that the US would seek a more active and collaborative role for China," he said.
The content above is provided by Al Jazeera news: https://www.aljazeera.com/