Editor's note: Zhang Ce is an assistant research fellow at the Institute of Finance & Banking, Chinese Academy of Social Sciences, and Liang Bailin is a research assistant and student at the School of Finance, Renmin University of China. The article reflects the authors' opinions and not necessarily the views of CGTN.
The Asia-Pacific Economic Cooperation (APEC) is a regional organization that plays an important role in shaping economic cooperation, trade, and development among its member economies. APEC has grown in importance since its establishment, and China is one of the major participants in this regional forum. In 1991, China joined APEC, marking its first participation in a multilateral economic cooperation organization in the Asia-Pacific region. Following its accession to APEC, China has actively integrated itself into the APEC mechanism and taken part in shaping the cooperative agenda. The world has witnessed its growing economic ties with APEC members, its proactive engagement in trade and investment liberalization, its commitment to fostering regional cooperation, and its role in driving scientific and technological innovation and promoting the development of the digital economy, sustainable development, and inclusive growth.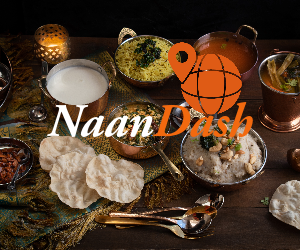 China views APEC as a crucial platform for building a community with a shared future. As the host of the 2014 APEC meeting, China has played a leading role in upholding multilateralism and advocating regionalism with global openness. The APEC Beijing meeting approved the "APEC Beijing Roadmap to Promote the Realization of the Free Trade Area of the Asia-Pacific", marking the official launch of the construction of the Free Trade Area of the Asia-Pacific (FTAAP). After reaching a consensus on establishing the Asia-Pacific Free Trade Area, China proposed the concept of "building an Asia-Pacific community with a shared future." On November 17, 2022, President Xi Jinping was invited to deliver a speech entitled "Staying Committed to and Jointly Promoting Development to Bring Asia-Pacific Cooperation to New Heights" at the APEC CEO Summit in Bangkok. He emphasized that China will unswervingly promote the construction of an Asia-Pacific community with a shared future and make more contributions to the stability and prosperity of the Asia-Pacific region.
China is the largest trading partner of many APEC member economies and has spared no effort in promoting regional economic integration. In 2022, the trade volume between China and APEC members reached 25.96 trillion yuan ($3.56 trillion), accounting for 61.7 percent of China's total foreign trade. 16 APEC members, including Japan, South Korea, Singapore, Australia, and New Zealand, consider China their largest trading partner. Furthermore, within APEC, China's leading trade partner is the Association of Southeast Asian Nations (ASEAN), comprising seven APEC members. The United States, China's third-largest trade partner, is also an APEC member. These statistics underscore APEC's central role in China's international regional cooperation and economic development efforts.
China has been actively participating in negotiations aimed at reducing trade barriers and facilitating cross-border investments. Over the 30 years since joining APEC, China's average tariff has dropped from 39.5 percent to the current 7.4 percent. As of the end of August 2023, China had signed 21 free trade agreements with 28 countries and regions. This year, China once again successfully hosted events such as the China International Import Expo, the Canton Fair, and the China International Fair for Trade in Services. By lowering trade costs, China has continuously integrated into the global supply chains with a more open attitude and contributed its efforts to world economic growth and stability. Simultaneously, China has encouraged foreign investment by expanding the industry catalog and continually lowering the threshold for foreign capital access. In August 2023, China introduced 24 specific measures to further optimize the foreign investment environment and attract foreign investment, including ensuring national treatment, strengthening foreign investment protection, improving investment and operation facilitation, etc.
China will continue to be an advocate, promoter, and practitioner of the Asia-Pacific open cooperation. According to the "APEC Putrajaya Vision 2040", APEC members aim to create an open, dynamic, resilient, peaceful Asia-Pacific community by 2040, achieving shared prosperity for the people of the Asia-Pacific region and future generations. Facing the challenges of the digital economy era, China is leveraging its advantages in the digital economy for APEC members to deepen cooperation in areas such as smart cities, 5G, and artificial intelligence. Based on the APEC Project Database, China leads the highest number of digital economy projects (67 projects) within APEC. These projects encompass areas such as digital infrastructure development, information and communication technology applications, e-commerce, cross-border data transmission, security protection standards, and regulatory cooperation. We can expect that in the future with China's constructive role in APEC, economic integration across APEC members will increase, and an Asia-Pacific community with a shared future will gradually be realized.