Blake Shelton is feeling warm and fuzzy about a recent fashion choice by Gwen Stefani's son, Apollo. The 9-year-old turned heads at his mom's Hollywood Walk of Fame ceremony last month in a blue blazer with dark denim jeans and brown cowboy boots — looking every bit the curly-haired doppelganger of his stepfather. 
"When he came down that morning, I was so happy and excited," Shelton told ET's Cassie DiLaura. "He wears, like, athletic sweatpants or shorts all the time, so when he puts on the jeans and boots it's like, you know, it just warms my heart. I mean, it really does to see him have a little bit of country flair to what he wears."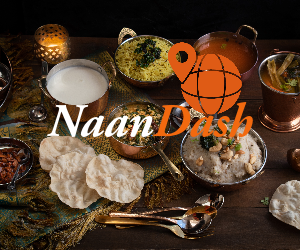 Shelton says that Apollo even owns a cowboy hat. 
"We got him a hat," he shares. "We got to get him to wear it more." 
With the family spending plenty of time at their Oklahoma compound, Apollo isn't the only one to be following in Shelton's country footsteps. Stefani's eldest son Kingston, 17, recently made his live music debut at Shelton's restaurant-bar, Ole Red, in Tishomingo, Oklahoma. Music clearly runs in the family's blood, as Stefani shares Kingston, Apollo and 15-year-old Zuma with her rocker ex, Gavin Rossdale. 
"This is what Ole Red is all about," Shelton said of Kingston's debut. "To give these new, developing artists a chance to perform and Kingston is a prime example of that." 
ET was with Shelton as he gears up to open his sixth — and largest — Ole Red location in Las Vegas, Nevada, early next year. 
"I think Vegas is an obvious place," Shelton shared. "I mean, people come here looking for entertainment and that's what we specialize in with Ole Red, you know. And the other thing that I feel like, with putting a location here in Las Vegas, is the country music voice. I mean, unless somebody happens to be coming in town or there's a residency somewhere, there's not really like a country hangout, you know what I mean? And now there's a giant one here." 
He continued, "I feel like country music is arguably bigger and more mainstream than it's probably ever been just thanks to all different kinds of artists and stuff, and streaming, and things like that. So I just think there's a huge audience out there that may even be as recent as three and four years ago, before COVID, and people just had time to discover all these new things. It's even bigger now." 
Shelton teased that he'll "definitely" be moving forward with his own residency — but clarifies that there's "nothing official" on the calendar. 
"I'm just telling you right now," he teased. "I'm gonna be in this place all the time. I mean, it's awesome, you know, whether we do something official and, you know, have some shows here or just pop in here every now and then. But when you have this and you have it in Las Vegas, I mean, you're not keeping me out of here. I'm gonna be here all the time." 
RELATED CONTENT: