It took 43 days.
But yesterday – finally – an Arab leader summoned the moral and political courage to publicly denounce the Hamas terrorist organization and demand the immediate and unconditional return of all 239 hostages to Israel.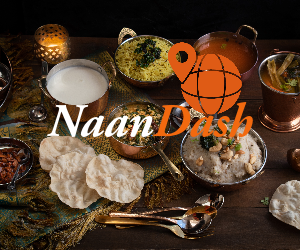 At the 19th annual "Manama Dialogue" conference – widely known as the Middle East's premier security and defense summit, held in Bahrain's capital of Manama – Bahraini Crown Prince Salman bin Hamad Al Khalifa made a bold address, becoming the first Arab leader to speak this clearly, personally, and publicly.
"I condemn Hamas unequivocally," said the crown prince – who also serves as the Gulf kingdom's prime minister – before a room full of Arab, U.S., and European security officials.
"I stand on the side of civilians and innocents, and not on the side of political posturing," he added.
"The October 7th attacks [by Hamas] were barbaric and horrific."
The crown prince insisted that Hamas release every hostage and return them safely back to Israel, telling his fellow Arab leaders, "We must do everything in our power to solve this."
"I don't think any Arab leader has called on Hamas to do this," he noted, according to a report in The National, a newspapers based in the United Arab Emirates. "So it is a time for straight talking."
That said, His Royal Highness also had sharp criticism of Israel, issuing a "condemnation of Israel's retaliation, which has resulted in the death of 11,000 Gazans and left many more living in an intolerable situation without access to basic necessities such as electricity, running water, and medical care."
"Let me be extremely clear on what matters to the Kingdom of Bahrain – there must be no forced displacement of Palestinians in Gaza, now or ever," he said.
"There must be no reoccupation of Gaza" and "there must be no reduction in Gaza's territory."
"On the other side, there must be no terrorism directed from Gaza against the Israeli public."
"Those are the red lines."
"To ensure lasting peace, His Royal Highness also stressed that in the aftermath of conflict, elections must be delivered to offer the Palestinian people a strong and unified leadership," noted a report on the crown prince's official website.
"This process must be led by an interlocutor and partner who can broker an end to violence and deliver the prospect of a viable and independent Palestinian state that will also guarantee security and stability for its neighbour, Israel."