NEW DELHI: Amid the United Nations' infructuous attempts to invoke a ceasefire to the ongoing Israel-Hamas war in the Gaza Strip, Israel on Friday confirmed that it used its sophisticated Arrow 3 missile interceptor against Iran-backed Houthi rebels. Israel has used this missile for the first time since its deployment.
The Israeli military on Thursday announced that its hypersonic ballistic missile interceptor successfully intercepted and destroyed a "target" approaching Israel from the Red Sea, indicating a potential threat from Yemen.
"The Arrow 3 System's first successful operational interception: Israeli Air Defense Array soldiers successfully launched an Arrow 3 interceptor this evening, effectively intercepting a target launched towards Israel in the Red Sea region," Israel's Ministry of Defence posted on X (formally Twitter).
The announcement of the Arrow 3 interceptor's milestone launch came after Houthi rebels in Yemen asserted launching "a barrage of ballistic missiles" towards Israel.
Israel Defence Forces said in a statement that it was the "first operational interception" by an Arrow 3 since its deployment in 2017.
Arrow 3 interceptor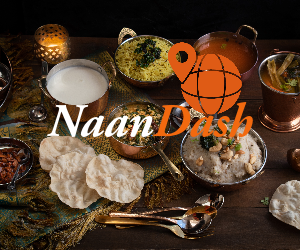 Regarded as one of the world's most advanced air and missile defence systems, the Arrow 3 is specifically engineered to intercept long-range exo-atmospheric ballistic missiles. This system, produced by Israel Aerospace Industries, is the result of a collaborative effort between the Israeli Missile Defense Organization and the US Missile Defense Agency.
The multi-billion dollar Arrow family of missiles were developed to contain the threat of attack from Iran. The hypersonic Arrow 3 reportedly moves faster and at a higher altitude than the older Arrow 2.
French President Emmanuel Macron calls on Israel to stop killing Gaza's women and babies
Meanwhile, the UN human rights chief Volker Turk on Friday called for a probe into what he called Israel's use of "high-impact explosive weapons" in Gaza, which he said was "causing indiscriminate destruction in the besieged Palestinian enclave".
Houthis claim responsibility for attack
Yemen's Houthi rebels claimed responsibility for launching ballistic missiles towards Israel, targeting sensitive areas, including military bases in Eilat. The Arrow 3 interception was declared successful by Israeli forces, preventing the target from reaching Israeli territory.
The ongoing conflict between Israel and Hamas in the Gaza Strip has escalated, with the Houthis becoming another potential threat. Houthi military spokesman Yahya Saree stated that their armed forces successfully launched a barrage of ballistic missiles, claiming direct hits on various sensitive targets in Israel.
'Genocidal war'
Palestinian President Mahmoud Abbas said Palestinians are facing a "genocidal war" and called on the United States to end Israeli "aggression".
Saudi Arabia and other Muslim countries called on Saturday for an immediate end to military operations in Gaza, declaring at a joint Islamic-Arab summit in Riyadh that Israel bears responsibility for "crimes" against Palestinians.
Israel-Hamas war update: IDF uses excavators to destroy Hamas' web of tunnels
"Fighting intensified overnight into Saturday near Gaza City's overcrowded hospitals", Palestinian officials said.
A tragedy unfolded at Gaza's largest hospital when a newborn in an incubator lost its life due to a power failure, while in another incident, an Israeli shell reportedly claimed the life of a patient in intensive care.
Who will rule Gaza?
Israeli Prime Minister Benjamin Netanyahu, who has long sought to sideline the Palestinian Authority, on Wednesday, told Fox News his country does not plan to reoccupy Gaza.
"We don't seek to govern Gaza. We don't seek to occupy it, but we seek to give it and us a better future," Netanyahu said, adding that Israel would have to find "a civilian government that will be there".
Israel Hamas war: ISrael PM Netanyahu says he is not seeking to 'govern Gaza'
Netanyahu on Saturday also pushed back against calls from Western allies to do more to protect Palestinian civilians.
Israel launched an offensive in Gaza after Hamas fighters poured across the border on October 7, killing 1,200 people and taking 239 people hostage, according to Israeli officials. Israel gave what the foreign ministry called an "updated estimate" revised down from over 1,400 dead.
Israel, with a commitment to "eradicate Hamas", initiated an air and ground campaign. According to the Hamas health ministry, over 11,000 people, predominantly civilians and including many children, have lost their lives as a result.
(With agencies input)
Watch Netanyahu says "No Ceasefire, No Fuel" For Gaza Until Hostages Freed as Israel-Hamas war rages