There are many things one can do in Grand Theft Auto (GTA) Online before the GTA 6 trailer arrives. Rockstar Games recently confirmed that the highly anticipated sequel's first official trailer will be released early next month. Since there is still time before this, players can continue grinding Grand Theft Auto 5's multiplayer before the next installment's trailer drops.
Luckily, the multiplayer's latest weekly update, released on November 16, has also introduced a new Community Challenge that should keep the player base busy.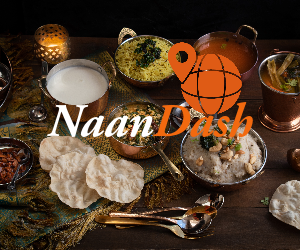 That said, let's look at five things to do in Grand Theft Auto Online before the Grand Theft Auto 6 trailer releases.
" loading="lazy" width="1440″ height="220″ alt="fortnite-promotional-banner">

---
Things to do in GTA Online before GTA 6 trailer releases: Doomsday Scenario Community Challenge and more
1) Sprunk & eCola Community Challenge
The Sprunk & eCola Community Challenge began with the last weekly update and is still going on. Rockstar Games has tasked the game's entire player base to collectively drink 100 million cans of Sprunk and eCola by November 29, 2023. If the community manages to successfully beat this challenge, the entire player base will be rewarded with some interesting in-game items.
These include custom Sprunk and eCola vanity license plates, a Sprunk x eCola bodysuit, and an exclusive Sprunk x eCola livery for the Mammoth F-160 Raiju jet that was added with June 2023's San Andreas Mercenaries update.
These in-game drinks can be consumed from vending machines, the Interaction Menu, and even via the Snacks option in the weapon wheel.
---
2) Doomsday Scenario Community Challenge
The Doomsday Heist is split into three parts: Act 1, Act 2, and Act 3. The GTA Online weekly update that went live yesterday (November 16, 2023) introduced a new Community Challenge linked to The Doomsday Heist Act 3's finale, The Doomsday Scenario.
In this challenge, the entire player base must collectively make over $100 billion from The Doomsday Scenario through November 22, 2023. Completing it will reward a new livery for the Pegassi Zentorno. Now is also a good time to get this vehicle, as Rockstar has discounted it by 50% for the week.
---
3) Prepare for the next major DLC update
Recent major DLC updates like San Andreas Mercenaries, Los Santos Drug Wars, and The Criminal Enterprises were released on a Tuesday, which was also the ending date of the previous month's GTA + monthly cycle. The service's ongoing monthly cycle ends on a Tuesday next month and has sparked rumors about the next major DLC update possibly arriving in December.
Therefore, players can grind businesses and heists to make money and buy useful cars as well as weapons to be prepared. Even if a new DLC isn't released, doing these things is important for sustaining oneself in the competitive multiplayer.
---
4) Consume Peyote Plants
The game's latest weekly update has marked the return of Peyote Plants. Finding and eating a Peyote Plants results in a temporary hallucination wherein the in-game character transforms into a controllable animal or bird. This is a fun activity that one can engage in while waiting for Grand Theft Auto 6's trailer.
Peyote Plant locations are, however, not marked on the map, and players must look for them without any help. Consumed Peyote Plants usually respawn around 24 in-game hours and can be eaten again.
---
5) Take a trip across Los Santos and Blaine County
Grand Theft Auto 5 and its multiplayer, GTA Online, are set in Los Santos (also seen in GTA San Andreas) and Blaine County. The title has been the latest entry in the franchise for 10 long years, and its map is where many players made countless memories either in the story mode or online with their friends.
The GTA 6 leaks suggest Grand Theft Auto 6 could be set in Vice City. Therefore, players can take a trip across the in-game state to reminisce some of their favorite moments from this game before the sequel's trailer releases.
Poll : Have you been playing GTA Online since 2013?
0 votes
Edited by Anirudh Padmanabhan