GTA Online's winter update is rumored to arrive in December 2023, and many fans are expecting new vehicles. The multiplayer game currently has nearly 500 vehicles, of which around 60 are off-road capable. The off-road cars have a distinct fanbase in Grand Theft Auto Online. While other cars are more suitable to drive in Los Santos, off-road cars dominate the suburbs.
However, finding a fast off-road car is still a difficult task. This article lists five of the fastest off-road cars in GTA Online that you can get before the winter 2023 update.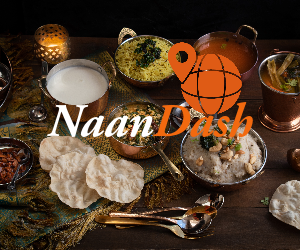 Note: The speeds were measured by popular YouTuber Broughy1322.
" loading="lazy" width="1440″ height="220″ alt="fortnite-promotional-banner">

---
5 fastest off-road cars in GTA Online in November 2023
1) Declasse Brutus (Arena)
The Declasse Brutus (Arena) is an Arena War vehicle that you can easily take off the roads. While it has a base top speed of 86.99 mph or 140.00 km/h, you can upgrade it inside the Arena Workshop to increase the top speed to 123.50 mph or 198.75 km/h.
It is the fastest off-road car in GTA Online to date and also comes with a rechargeable Rocket Boost. Rockstar Games offers three versions of the car, namely Apocalypse Brutus, Future Shock Brutus, and Nightmare Brutus. However, you cannot use the Declasse Brutus in standard off-road races.
---
2) Maxwell Vagrant
The Maxwell Vagrant is an off-road buggy capable of running at a top speed of 122.50 mph or 197.14 km/h. However, its base top speed is 92.99 mph or 149.65 km/h, and you have to upgrade it to unleash its full potential. It is one of the best cars to customize in GTA Online.
While the engine model is currently unknown, it is powered by a six-speed transmission box that controls the rear wheels of the car. It is an excellent off-road vehicle in GTA Online that can accelerate and reach top speeds quickly. The suspensions on the car also help it traverse through uneven terrains easily.
---
3) Bravado Sasquatch (Arena)
The Bravado Sasquatch (Arena) is a customized version of the Bravado Rat-Truck. As the name implies, it is an Arena War vehicle that can reach a top speed of 121.25 mph or 195.13 km/h when fully upgraded. The car is inspired by the "Bigfoot" truck from the popular Hollywood film Mad Max: Fury Road.
It is an armored and weaponized vehicle in GTA Online. You can equip the Bravado Sasquatch (Arena) with a Ram Weapon, Kinetic Grenades, Proximity Mines, etc, and it can tank up to six homing missiles easily. There is also a Rocket Boost feature that helps the car accelerate quickly and maintain high speed.
---
4) Canis Kamacho
The Canis Kamacho is one of the most dominant-looking off-road cars in GTA Online. It has a square, boxy design with a long wheelbase. According to the game files, its top speed is 83.26 mph or 134.00 km/h. However, a fully upgraded Kamacho can reach a top speed of 116.75 mph or 187.89 km/h.
This vehicle is based on the real-life Jeep Crew Chief 715 concept. Rockstar Games introduced the Canis Kamacho with a single-cam V8 engine and a five-speed transmission box that powers all four wheels. It is one of the best cars to drive in GTA Online in off-road situations.
---
5) Vapid Ratel
The Vapid Ratel is a unique-looking off-road Baja buggy that can reach a top speed of 113.00 mph or 181.86 km/h when fully upgraded. It is a naked-body car that asserts off-roading compatibilities. The vehicle has a high ground clearance and visible huge suspensions that help you cross difficult terrains easily.
It is also one of the newest off-road cars in the game, released with the Summer 2023 DLC. You can purchase it from the Southern San Andreas Super Autos website for $1,873,000.
---
The recently leaked GTA 6 content showed that the sequel would take place in the tropical Vice City. As a result, the community is eager to see what new off-road cars Rockstar will introduce in the upcoming game.
Poll : Do you own any of these vehicles in GTA Online?
0 votes